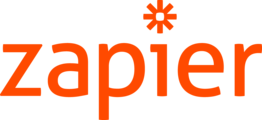 Description
Hi there!
We're looking for a seasoned Analyst who's eager to dive into financial data to draw and present insights to leadership here at Zapier. If you're excited to work alongside our Finance team to drive business decisions through data, then read on.


We know applying for and taking on a new job at any company requires a leap of faith. We want you to feel comfortable and excited about Zapier. To help share a bit more about life at Zapier, here are a few resources in addition to the job description that can give you an inside look at what life is like at Zapier. We hope you'll take the leap of faith and apply.
Zapier is proud to be an equal opportunity workplace dedicated to pursuing and hiring a diverse workforce.

Requirements
This is not your first rodeo. You've had at least 4 years of experience analyzing financial data.
You know SaaS. You are familiar with SaaS metrics. You have worked with those metrics in a software-as-a-service, subscription-based tech, investment banking, or consulting company.
Your SQL skills are top notch. You've worked with SQL and large data sets on a regular basis.

Your Excel skills are just as impressive. You've run hundreds of complex analyses to glean insights into business data.

You love data and solving problems. You can take large sets of data from multiple sources and summarize your findings in an easily readable format.

You have strong analysis and modeling skills. You know what drives a business and how to build a model that will monitor the drivers.

You are a skilled written communicator. Zapier is a 100% remote team and writing is our primary means of communication. You can adjust communication to your audience based on their level of technical understanding.
You are curious. You love to dig into data to answer a question and then come back with an even better question and solution.

Things You Might Do
Zapier is a small, fast-growing, and remote-first company, so you'll likely get experience on many different projects across the organization. That said, here are some things you'll probably do:
Update and continually refine and enhance our annual operating model
Analyze and track key operating metrics through dashboard reporting & analysis
Uncover trends and assess business risks and opportunities
Assist in preparation of monthly financial forecasts and the annual budget and operating plan
Ad hoc analyses to support CFO and the finance team
The tools you'll use include SQL, Excel, Looker, and QuickBooks
As a part of Zapier's all-hands philosophy, help customers via support to ensure they have the best experience possible
Benefits
About Zapier
For the past six years, Zapier has been helping people across the world automate the boring and tedious parts of their job. We do that by helping everyone connect the web applications they already use and love.
We believe that there are jobs a computer is best at doing and that there are jobs a human is best at doing. We want to empower businesses to create processes and systems that let computers do what they are best at doing and let humans do what they are best at doing.

We believe that with the right tools, you can have big impact with less hassle.

We believe in small teams. Small teams are fast and nimble. Small teams mean less bureaucracy and less management and more getting things done.

We believe in a safe, welcoming, and inclusive environment. All teammates at Zapier agree to a code of conduct.


The Whole Package
Location: Planet Earth.
If you want to work remote, that's great. If you want to work near others, that's cool too. Our team of 100+ is distributed because it lets us work with the best people. You don't have to be located in the USA either. Some team members live in the United Kingdom, Thailand, India, Nigeria, Taiwan, Guatemala, New Zealand, Australia, and more! You just need the skills and drive to succeed in this role and the ability to work from anywhere.
Compensation:
Competitive salary (we don't use remote as an excuse to pay less)
Great healthcare + dental + vision coverage*
Retirement plan with 4% company match*
Profit sharing
2 annual company retreats to awesome places
14 weeks paid leave for new parents of biological or adopted children
Pick your own equipment. We'll set you up with whatever Apple laptop + monitor combo you want plus any software you need.
Unlimited vacation policy. Plus we require you to take at least 2 weeks off each year. We see most employees take 4-5 weeks off per year. This isn't a vague policy where unlimited vacation means no vacation.
Work with awesome companies around the world. We partner with great software companies all over the world and you'll constantly get to interact with people from these great companies
*While we take care of our international folks as best we can, currently, healthcare and retirement plans are only available to US-based employees.