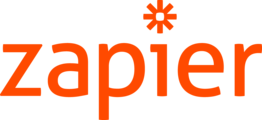 Description
Hi there!
We're looking for a Head of Communications to own and advance our PR strategy and objectives. Zapier is on a mission to make everyone more productive at work. More than 2.5 million professionals have already turned to us to save time. But there are tens of millions more to reach. We're seeking an experienced PR professional to work alongside our marketing and product teams, CEO, and PR agency to establish Zapier as a staple productivity tool, the center of SaaS, and the leader in remote companies. If you're interested in being the first communications hire at a fast-growing and profitable startup, then read on…

We know applying for and taking on a new a job at any company requires a leap of faith. We want you to feel comfortable and excited to apply at Zapier. To help share a bit more about life at Zapier, here are a few resources in addition to the job description that can give you an inside look at what life is like at Zapier. We hope you'll take the leap of faith and apply.

Zapier is proud to be an equal opportunity workplace dedicated to pursuing and hiring a diverse workforce.

Even though our job description may seem like we are looking for a specific candidate, the role inevitably ends up tailored to the individual who applies and joins. Regardless of how well you feel you fit our description, we encourage you to apply if you meet these criteria:

You create and execute on PR strategies, from the big picture items to the little detailed tasks that make it a success. You have a knack for turning tech jargon into pitches and messaging that resonate with reporters, and their audiences.
Requirements
About You
You're a seasoned PR practitioner. This role is our first in-house communications hire. You have a broad skill set—from press positioning to messaging to media relation strategies—and ability to work cross-functionally with product, design, marketing, and executive team members.
You're a strategizer and a doer. You can set the PR plans for 6-12 months and see them through. You gather information from stakeholders, refine the messaging, write and send pitches, identify target outlets and reporters, and report on the outcomes.
You're resourceful and persistent. Constrained resources and time don't phase you—these factors motivate you further. When you get a press rejection, you learn from it. You have a keen eye for media opportunities that arise, be it trends or breaking news that might yield unplanned coverage. You also value coverage from an array of influential niche sites right alongside top tier outlets, finding ways to reach both.
You measure and improve on results. PR is a long-term strategy and you're able to show progress towards the goal. Your reporting spans links earned, follow-on coverage gained, new media relationships started, and more.
You're an excellent written communicator. Messaging, pitches, and social media copy depend on this skill. Furthermore, as a 100% remote team, writing is our primary means of communication at Zapier. You author clear and concise plans to execute on PR, and then get team members excited when we've earned coverage, too.
You're efficient. At Zapier, the work you do will have a disproportionate impact on the business. You set up systems and processes that let you increase your impact to be larger than yourself as an individual contributor.

Things You Might Do
Zapier is a small, fast-growing, and remote-first company, so you'll likely get experience on many different projects across the organization. That said, here are some things you'll probably do:
Manage PR, media relations, and speaking opportunities—from strategy to execution to measurement and reporting
Target top-tier and niche outlets, such as industry publications and well-read influencer blogs, to earn coverage and links
Grow public-facing communication channels, including social media, content syndication, and guest contributions
Work cross-functionally to unify our PR messaging, identify upcoming opportunities, and keep stakeholders informed
Establish list of referenceable customers, managing relationships with top brands that use Zapier
As part of our All Hands Support initiative, help customers have the best possible experience with Zapier

How To Apply
We have a non-standard application process. To jump-start the process we ask a few questions we normally would ask at the start of an interview. This helps speed up the process and lets us get to know you a bit better right out of the gate.

After you apply, you are going to hear back from us, even if we don't seem like a good fit. In fact, throughout the process, we strive to make sure you never go more than seven days without hearing from us.
Benefits
About Zapier
For the past six years, Zapier has been helping people across the world automate the boring and tedious parts of their job. We do that by helping everyone connect the web applications they already use and love.
We believe that there are jobs a computer is best at doing and that there are jobs a human is best at doing. We want to empower businesses to create processes and systems that let computers do what they are best at doing and let humans do what they are best at doing.

We believe that with the right tools, you can have big impact with less hassle.

We believe in small teams. Small teams are fast and nimble. Small teams mean less bureaucracy and less management and more getting things done.

We believe in a safe, welcoming, and inclusive environment. All teammates at Zapier agree to a code of conduct.


The Whole Package
Location: Planet Earth.
If you want to work remote, that's great. If you want to work near others, that's cool too. Our team of 100+ is distributed because it lets us work with the best people. You don't have to be located in the USA either. Some team members live in the United Kingdom, Thailand, India, Nigeria, Taiwan, Guatemala, New Zealand, Australia, and more! You just need the skills and drive to succeed in this role and the ability to work from anywhere.
Compensation:
Competitive salary (we don't use remote as an excuse to pay less)
Great healthcare + dental + vision coverage*
Retirement plan with 4% company match*
Profit sharing
2 annual company retreats to awesome places
14 weeks paid leave for new parents
Pick your own equipment. We'll set you up with whatever Apple laptop + monitor combo you want plus any software you need.
Unlimited vacation policy. Plus we require you to take at least 2 weeks off each year. We see most employees take 4-5 weeks off per year. This isn't a vague policy where unlimited vacation means no vacation.
Work with awesome companies around the world. We partner with great software companies all over the world and you'll constantly get to interact with people from these great companies
*While we take care of our international folks as best we can, currently, healthcare and retirement plans are only available to US-based employees.

Optional: Share anonymously some demographic information about yourself to help us better track trends related to the backgrounds of candidates interested in working at Zapier in order for us to build a team that represents the users at Zapier and the broader world population.
Zapier is an equal opportunity employer. We're excited to work with talented and empathetic people no matter their race, color, gender, sexual orientation, religion, national origin, physical or mental disability, or age. Our code of conduct provides a beacon for the kind of company we strive to be, and we celebrate our differences because those differences are what allow us to make a product that serves a global user base.