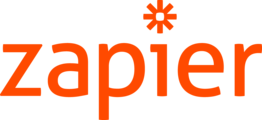 Description
Hi there!
We're looking for a Product Designer to join the Design Team at Zapier. If designing and developing delightful user experiences, rapid experimentation and data based design, and creating user interfaces that solve users pain points interests you, keep reading!
As a Product Designer embedded on the Growth Team, you'll be responsible for helping create targeted paths that help our users succeed. Whether it's designing targeted landing pages that rank for Google searches or developing rapid experiments to gather specific user insights, you'll be focused on engaging our users in ways that are truly meaningful to them and their unique needs.
We know applying for and taking on a new job at any company requires a leap of faith. We want you to feel comfortable and excited to apply at Zapier. To help share a bit more about life at Zapier, here are a few resources in addition to the job description that can give you an inside look at what life is like at Zapier. We hope you'll take the leap of faith and apply.
Zapier is proud to be an equal opportunity workplace dedicated to pursuing and hiring a diverse workforce.

Requirements
About You
You are a tinkerer. Whether you are exploring qualitative and quantitative research, building out prototypes with HTML/CSS, or interviewing customers and stakeholders, you are someone who leverages specific insights to drive your design decisions. You'll get to spend most of your time collaborating with the Content & SEO Team, visualizing and refining experiences, and learning from the results.
You love to collaborate. You work across functions (product, marketing, support, and engineering) to turn design concepts and ideas into meaning for our users. You involve others throughout the design lifecycle and make it easy for them to participate in the process. You share and collaborate on your ideas and concepts with your peers, engineers, and other team members to solicit feedback early and often.
You are a user advocate. You translate research findings into compelling designs that provide delightful experiences for our users and throughout the Zapier product. You have a good understanding of user-centered design best practices and how to leverage that practice into your work.
You love doing things efficiently. At Zapier, the work you do will have a disproportionate impact on the business. We believe in systems and processes that let us scale our impact to be larger than ourselves. As a Product Designer, you will champion processes that enable teams to fit design systems into their work while staying nimble.
Most of all, you love the challenge of making complicated things simpler and easier. Zapier gives people the building blocks for millions of powerful workflows, and there's a lot going on under the hood. You flourish in the mission to give each customer a joyful experience that saves them time in their workflow. The designs you create and develop will help directly shape the direction of the product.
Things You Might Do
Zapier is a startup, so you'll likely get experience on many different projects across the organization. That said, here are some things you'll probably do:
Create low- and high-fidelity designs that are simple, elegant and user friendly using various design tools (e.g. Sketch, Invision) and/or HTML and CSS.
Assist with and develop design systems that contribute to an efficient design workflow process.
Work collaboratively with marketing, researchers, product managers, engineers, data science, and designers to iterate on product concepts and features and turn them into turn them into delightful experiences for our users.
As a part of Zapier's all-hands philosophy, help customers via support to ensure they have the best experience possible.
How To Apply
We have a non-standard application process. To jump-start the process we ask a few questions we normally would ask at the start of an interview. This helps speed up the process and lets us get to know you a bit better right out of the gate.
After you apply, you are going to hear back from us, even if we don't seem like a good fit. In fact, throughout the process, we strive to make sure you never go more than seven days without hearing from us.
Benefits
About Zapier
For the past six years, Zapier has been helping people across the world automate the boring and tedious parts of their job. We do that by helping everyone connect the web applications they already use and love.
We believe that there are jobs a computer is best at doing and that there are jobs a human is best at doing. We want to empower businesses to create processes and systems that let computers do what they are best at doing and let humans do what they are best at doing.

We believe that with the right tools, you can have big impact with less hassle.

We believe in small teams. Small teams are fast and nimble. Small teams mean less bureaucracy and less management and more getting things done.

We believe in a safe, welcoming, and inclusive environment. All teammates at Zapier agree to a code of conduct.


The Whole Package
Location: Planet Earth.
If you want to work remote, that's great. If you want to work near others, that's cool too. Our team of 100+ is distributed because it lets us work with the best people. You don't have to be located in the USA either. Some team members live in the United Kingdom, Thailand, India, Nigeria, Taiwan, Guatemala, New Zealand, Australia, and more! You just need the skills and drive to succeed in this role and the ability to work from anywhere.
Compensation:
Competitive salary (we don't use remote as an excuse to pay less)
Great healthcare + dental + vision coverage*
Retirement plan with 4% company match*
Profit sharing
2 annual company retreats to awesome places
14 weeks paid leave for new parents of biological or adopted children
Pick your own equipment. We'll set you up with whatever Apple laptop + monitor combo you want plus any software you need.
Unlimited vacation policy. Plus we require you to take at least 2 weeks off each year. We see most employees take 4-5 weeks off per year. This isn't a vague policy where unlimited vacation means no vacation.
Work with awesome companies around the world. We partner with great software companies all over the world and you'll constantly get to interact with people from these great companies
*While we take care of our international folks as best we can, currently, healthcare and retirement plans are only available to US-based employees.

Optional: Share anonymously some demographic information about yourself to help us better track trends related to the backgrounds of candidates interested in working at Zapier in order for us to build a team that represents the users at Zapier and the broader world population.
Zapier is an equal opportunity employer. We're excited to work with talented and empathetic people no matter their race, color, gender, sexual orientation, religion, national origin, physical or mental disability, or age. Our code of conduct provides a beacon for the kind of company we strive to be, and we celebrate our differences because those differences are what allow us to make a product that serves a global user base.