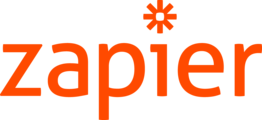 About Zapier
Who We Are

We're a team of 120+ people living and working remotely in 17 countries. We're working hard to build a diverse and collaborative team that can empathize with each other to solve hard problems and build a product we can be proud of.
About Zapier

We're a 100% distributed team living and working all over the world to help you automate the most tedious parts of your day to day job.
We believe that there are jobs that a computer is best at doing and that there are jobs that a human is best at doing. We want to empower businesses everywhere to create processes and systems that let computers do what they are best at doing and let humans do what they are best at doing.
We believe that with the right tools, you can have 10X the impact with less work.
We believe in small teams. Small teams are fast and nimble. Small teams mean less bureaucracy and more getting things done.
We believe that credentials are not needed. Our CTO has a finance degree. Our CEO has an engineering degree. Our CPO has a mechanical engineering degree. What you love doing is way more important than the credentials you have.
Learn more about how we work by reading our book on remote work.
All teammates at Zapier also agree to a code of conduct that keeps Zapier a safe, welcoming and inclusive environment.
https://zapier.wistia.com/medias/g92y22kds7


We know applying for and taking on a new a job at any company requires a leap of faith. We want you to feel comfortable and excited to apply to Zapier. To help share a bit more about life at Zapier here are a few resources in addition to the job description that can give you an inside look at what life is like at Zapier. Hopefully you'll take the leap of faith and apply.
Get notified about new jobs using our RSS feed or this Zap!
© 2017 Zapier Inc.

Current openings
No open jobs at this moment